Completion and Equipping of Nabih Berri Hospital Center Rehabilitation Compound in Sarafand
Country: Lebanon
Location within country: Sarafand, South Lebanon
Client: Lebanese Welfare Association for Handicap- LWAH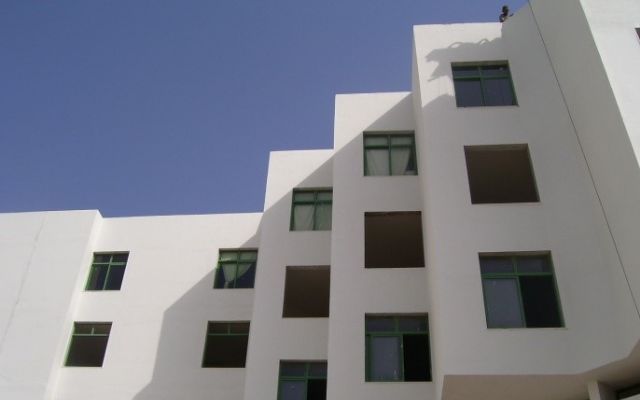 Scope of Work
LWAH is a civil non-governmental, public utility, was founded in 1984, and holds a consultative status with the Economic and Social Council of the Organization of the United Nations.
Since its inception, the Assembly evolved into an institution qualifying performance to provide comprehensive services to more than 300 patients a day through specialized centers.
The aim of the Assembly, in particular, is to enhance the lives of persons with special needs by providing a decent life and help them increase their productivity and independence.
Diagnosis and treatment
Physical rehabilitation
Psycho-social rehabilitation
Educational qualification
Vocational Rehabilitation
However, studies are indicative of the facts of the social, economic, and the increasing number of handicaps and the problems that affect them, especially those who need long-term treatment, in addition to the lack of hospital services and the urgent need them, and the fact that the compound provides medical services.
The Compound provides domestic accommodation for patients who need long-time medical care and rehabilitation, and intend to mitigate much of the burden of physical and social rights of the disabled and to ensure all necessary hospital services.
The Hospital Center is located within in Nabih Berri Rehabilitation Compound; it consists of five floors divided as follows:
The first basement, ground and first floor:
All rooms in these floors are dedicated to the Hospital center, which would accommodate 138 beds, with a total area of 4,920 square meters.
The second basement:
These rooms include the Kitchen and the dining room for patients and medical staff with a total area of 940 square meters.
The third basement:
These rooms include the electronic equipment related to heating works and laundry rooms with a total area of 605 square meters.
Notification Order: November 2008
Taking Over: November 2009