Cultural Heritage and Urban Development Project - Infrastructure Works for Parts of Sour City
Country: Lebanon
Location within country: Tyre, South Lebanon
Client: Council for the South
Financed by: IBRD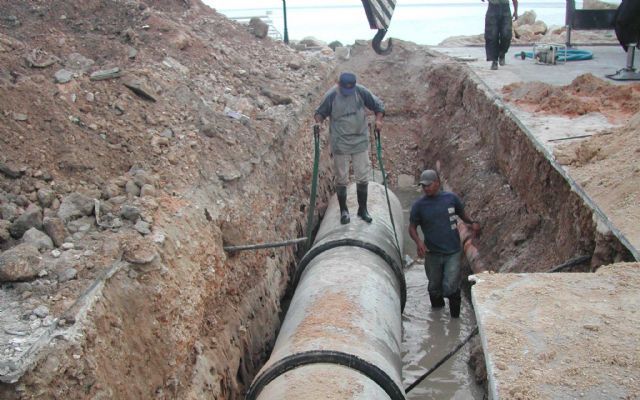 Scope of Work
In addition to rehabilitation works, infrastructure works for parts of Sour City mainly comprises the following tasks:
Breaking out and reinstatement of existing paved road surfaces for the construction of gravity and pressure sewer pipes, storm drainage pipes and storm drainage box culverts.
Trench Excavation for Pressure Sewer Pipes, for Gravity Sewer Pipes for Storm Drainage Pipes and for Storm Drainage Box Culverts.
Cast in situ reinforced concrete local pumping stations.
Supply, install, connect and test the pipes for pressure sewer system with all necessary fittings.
Supply, lay, joint and test the following pipes for gravity sewer systems with all necessary fittings and related manholes, gullies, house connection chambers and concrete encasement.
Supply lay, joint and test the pipes with all necessary fittings for storm drainage with all related manholes, gullies and concrete encasement.
Cast-in-place reinforced concrete box culvert (base slab, walls and top slab).
Permanent Relocation of Existing Services and Utilities.
Permanent Relocation of Existing Aerial Cables, Poles and Pole Mounted Transformer.
Street Lighting (Cables, Lighting Panel, Earthing system, Photocell Switches, Decorative lighting poles).
Notification Order: 31/03/2006
Taking Over: 28/02/2012