Restoration, Conservation & Presentation of Beaufort Castle, SHQIF-ARNOUN
Country: Lebanon
Location within country: South Lebanon
Client: Council for Development and Reconstruction (CDR)
Financed by: Leb. Gov. (GOL) & Kuwait fund for Arab Ec. Dev. (KFAED)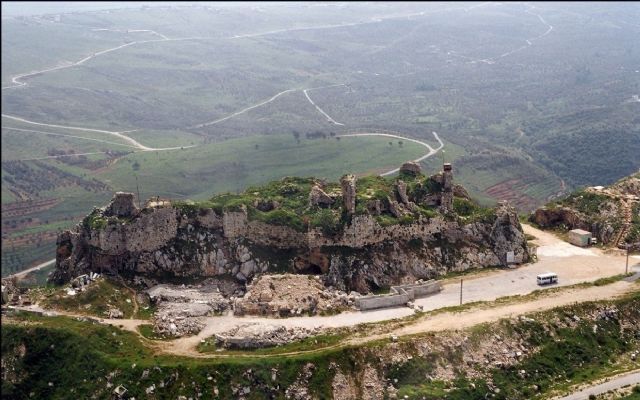 Scope of Work
The works include but are not limited to the following:
Archaeological Works related to the archaeological excavation of the debris in the interior of the castle and in its surroundings (basically the embanked ditches). These works shall be undertaken according to approved international standards related to documentation, archiving and studies by an archaeological team designated by the DGA that shall coordinate with the Contractor. The results of these works shall be used for the presentation project.
Castle Context Infrastructure related to the visitors facilities like parking, visitor center, DGA offices, paths towards the castle entrance, landscaping and monumental lighting.
The trades of those works include:
Site Works: Demolition, excavations, fill, sub drainage, rigid pavement, stone paving and flooring, unit pavers.
Cast-in- place concrete works.
Masonry Works: Mortar placed stone assemblies, stone restoration and clearing.
Metal Works: Metal fabrications, ornamental metal and railings.
Wood Works: Heavy timber construction (trusses and decks), doors, kiosk and handrails.
Thermal and Isolation Works: SBS modified bituminous membrane roofing.
Steel works: Steel doors and frames.
Finishing works: Finishes: Stone paving and flooring, ceramic tiles, painting, high performance coatings, Gypsum board assemblies, dimension stone tile, Portland cement plaster, calcic lime and white cement plaster.
Specialties: signs.
Furnishings: Kitchen casework.
Sanitary Works: Sanitary pipes and fittings, sewage treatment plant, valves, tanks, mechanical insulation, drainage systems, plumbing fixtures, water heater.
Electrical Works: Cables, pits, earthing systems, switches, lighting outlets, lighting fixtures, lightning protection, telephone system, panel boards.
Castle Conservation, Restoration and Presentation Works related to the conservation of archaeological remains, the consolidation of weak structures and partially destroyed vaults and rooms and the restoration of some important structures of the castle (basically its dungeon and its main gate).
The works related to the presentation of the castle to visitors with the landscaping utilities (i.e. paths, protection, security, explanatory panels, exhibition halls, lighting, etc.) are also part of this component.
Notification Order: 26/07/2010
Taking Over: 11/01/2015