Kotu Ring Rural Water Supply Project
Country: Republic of the Gambia
Client: National Water and Electricity Company LTD – (NAWEC)
Financed by: Islamic Development Bank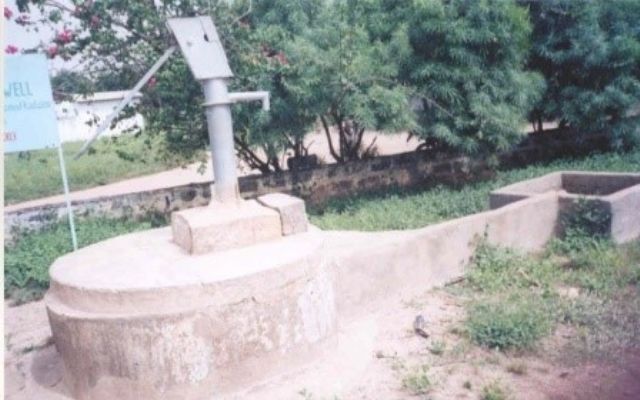 Scope of Work
The project consists of 4 lots:
Lot I : BOREHOLES & RAW WATER TRANSMISSION LINES
Lot II : WATER TREATMENT PLANT
Lot III : ELEVATED TANKS
Lot IV : WATER DISTRIBUTION NETWORK
LOT I – BOREHOLES & RAW WATER TRANSMISSION MAIN
Construction of five Boreholes including:

Mechanical works (drilling, casing, screens, gravel pack, development, pumps, testing, borehole headwork, sterilization and miscellaneous).
Civil works (fence, control room, asphalted roads, walkways, green areas and infrastructure for boreholes compounds.
Electrical works (low voltage, medium voltage, transformer, overhead distribution boards, earthing systems, etc) within each borehole compound.

Construction of Raw Water Transmission Mains (approximate total length 25km of different diameters) consisting of:

UPVC pipe lines with diameters 200mm, 250mm, 300mm, 350mm, and 400mm from boreholes No. 1, 2, 3, 4, 5 to Sukuta treatment plant.
Air valve and washout valve chambers and gate valves.
Fittings and all accessories.

Construction of 11KV network including about galvanized poles complete with accessories.
Construction of Telemetry system.
LOT II – WATER TREATMENT PLANT
The construction of Aeration unit.
The construction of a ground water tank.
Installation of a pump base and pumping units.
Upgrade and extension of the existing chlorination system.
Supply and Installation of a 1400 KVA generation and ancillary works.
Supply and install of a new transformer.
All civil and sanitary works and ancillary works.
Adjustment of the existing electrical network to accommodate the new medium and low voltage facilities.
Supply and installation of control panel for the new booster pumps with ancillaries within the existing control room.
Construction of meter chamber including the bulk flow meter arrangement within the treatment plant.
Earthing system.
LOT III - ELEVATED TANKS
Supply and installation of two steel High Level Water Tanks of 1000m3 capacity each including towers.
Supply and Installation of one steel High Level Water Tank of 2,000m3 capacity each including towers.
Design and construction of the Tank foundations as per the manufacturers' recommendation.
Mechanical works and piping required to connect inlet and outlet pipe work to the meter chamber.
Construction of perimeter fence, building , access road and soak ways.
LOT IV– WATER NETWORK
The laying of treated water transmission network from the Sukuta Treatment Plant to the inlet and outlet chamber of the high level Tanks. The pipe ranges from diameters 200, 300, 350 and 500mm.
The construction of the inlet and outlet Chamber of the tank including the water meter and all pipe work outside the chamber to allow connecting Tank to the Chamber.
Appurtenances on the transmission network.
A distribution network connected to the new tanks.